The Association Strategies, Inc. Team
Our award-winning team is drawn from the top ranks of the nonprofit and association world, giving us a rare understanding of your most nuanced needs. Comprised of search veterans, senior association management executives, human resources professionals, research scientists, and organization development specialists who collectively have logged decades in their industries, we employ extensive outreach and research capabilities. Active in professional societies and serving on non-profit boards, we are steeped in current best practices and understand benchmarking in a way no one else does.
Pamela Kaul
President and Founder
Pamela offers nearly three decades of experience in executive search, transition management, and organization development. As President & Founder, she pioneered ASI's unique systems-based approach to executive search, and since founding the company in 1986, she has successfully applied it to deliver superior talent to hundreds of leading associations, foundations, NGOs and philanthropic institutions. A recognized specialist in organizational assessment and development programs, Pamela has piloted hundreds of clients through CEO and Board organizational assessments, Board recruitment, and paradigm shifts requiring business acumen, cultural sensitivity, and awareness of the uniqueness of individual environments.
Lynn Moran
Human Resources Specialist
With more than two decades in human resources, Lynn applies her skill, experience and seasoned judgment to identify the best candidates for each position Association Strategies searches. Since joining us in 2005, Lynn has interviewed more than 400 candidates and has completed numerous candidate references, finding the talents and attributes that make them an excellent fit for each individual client. A sharp interviewer as well as a good and patient listener, Lynn wins people's trust and draws them out to create lively, accurate profiles for clients.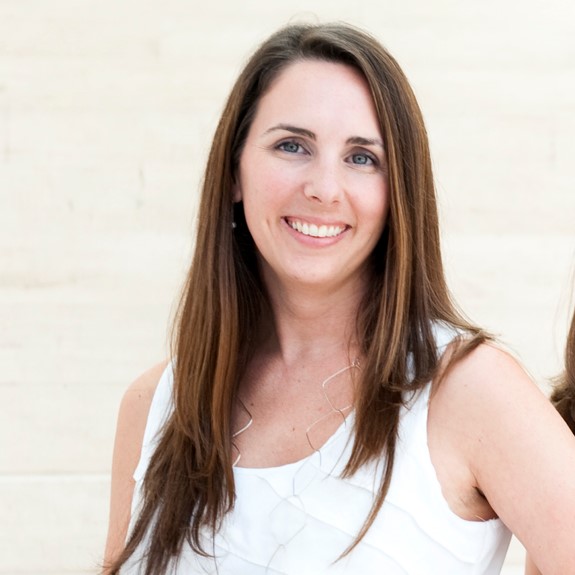 Tricia Mesaros
Director, Projects & Business Operations DC
Tricia joined the ASI Team in early 2017. She manages the ASI office in DC and oversees search projects throughout each stage. She is often the first point of contact in a client's search. She composes proposals and contracts, conducts research, launches selected advertising and outreach, searches through databases and working the company's contacts to create a rich field of potential candidates for the search. Additionally, she keeps the company website, social media accounts and database up to date. She provides administrative support to the Firm and its clients. She accomplishes these tasks by providing scheduling assistance; developing and editing proposals; coordinating client project timelines; managing client meeting logistics; assisting in the preparation of presentation materials, indexed portfolios, and surveys; and conducts extensive online research. Prior to joining ASI Tricia's professional background includes marketing, non-profit events and most recently she owned her own successful event management firm in Savannah, GA. Tricia holds a Bachelor's degree in Interpersonal and Public Communications from Central Michigan University.  She resides in Alexandria, VA with her husband and three sons.
Michael Strand, SPHR
Specialist, Executive and Staff Compensation
With more than 30 years of human resources experience, Mike has designed and implemented compensation systems, employee retention programs and strategic "golden handcuff" initiatives. But Mike's trademark is his unique approach to compensation surveys. Over the decades, he has studied hundreds of clients, from small associations with a handful of staff to the 45,000-member union of Los Angeles County employees. Regardless of size, each client report includes a complete audit trail of the data and a customized assessment and recommendations. Mike presents his findings to organizations, reporting to the board of directors, testifying to government officials or holding press conferences.